Client Reviews
Our reviews are a testament to our dedication to our clients. From responsive and clear communication to our years of experience, you can depend on us to handle your legal needs with the utmost efficiency and care.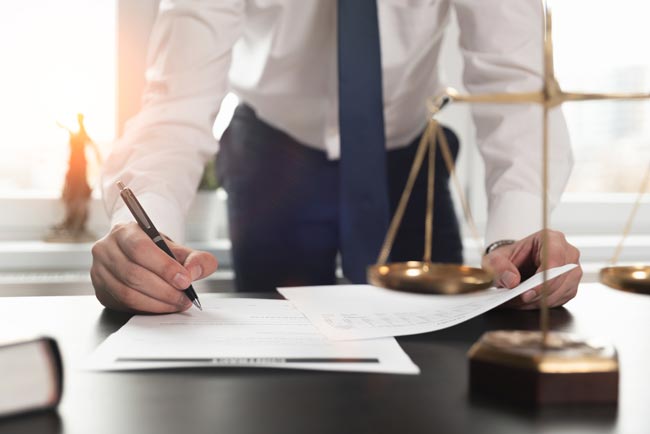 Average Review Rating
Average Rating: 5
Total Reviews: 18
List Of Reviews
By:
Scott Maertin
on
Meents Law, P.C.
I use Meents Law for my business, personal, and estate planning needs. Frank and his team are extremely thorough, professional, and easy to work with. They analyze every angle for your benefit, which reduces worries and eases transactions. I would highly recommend Meents Law for any of your legal needs.
By:
Jesse Gregurich
on
Meents Law, P.C.
Ethan and Allison are the second attorney paralegal team I have worked with, and have found both prompt, competent, and professional. The firm uses an online system for answering questions and keeping track of records. This made the entire process smooth and seamless. Response times from the firm were fantastic. When I entered an inquiry, I would hear back from Allison, or Ethan himself, within 1 day. Many times I would have an answer from Allison within 30 minutes. I wont hesitate to work with them in the future, it was a pleasure.
By:
Kristi Meents
on
Meents Law, P.C.
The entire process of selling our home FSBO was stress free and easy thanks to Frank and his Meents Law staff! Thanks for everything!
By:
Bette Guy
on
Meents Law, P.C.
The lawyer we worked with Ethan Chouinard was very knowledgeable and Professional. We would certainly use him and this firm again.
By:
Rick Oster
on
Meents Law, P.C.
I highly recommend Meents Law! Frank, Allison, and team were efficient, professional, and knowledgeable throughout the entire process. Truly could not be happier with the counsel I received. Thank you!