Client Reviews
Our reviews are a testament to our dedication to our clients. From responsive and clear communication to our years of experience, you can depend on us to handle your legal needs with the utmost efficiency and care.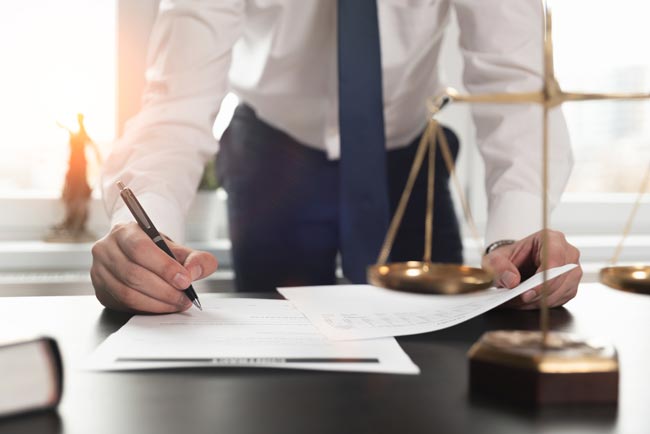 Average Review Rating
Average Rating: 5
Total Reviews: 18
List Of Reviews
By:
Craigory Raino
on
Meents Law, P.C.
Allison and Ethan are great.
By:
Amy Heitzkey
on
Meents Law, P.C.
I highly recommend Meents Law, I had a positive experience. The communication, overall support and professionalism was consistent throughout the time I worked with Meents Law.
By:
John Carnagio
on
Meents Law, P.C.
As a franchise business owner in a competitive and changing market, it is critical that I surround myself with top talent. Frank Meents and his team have always been prompt, professional and knowledgeable in all of my business and estate planning needs. I highly recommend Meents Law, P.C. for it's professional services.
By:
Angelica Mari
on
Meents Law, P.C.
I cannot say enough great things about Mr. Meents' and his team. They are very professional, knowledgeable, warm, sensitive, effective, very efficient and timely. Prior to working with Mr. Meents, I was completely ignorant as to what my rights were and therefore under an incredible amount of stress. After my initial meeting with Mr. Meents, I walked out of his office with a ton of weight lifted off my back, A total sense of relief that I was in great hands. Meents Law got my divorce over in 2.5 months. He and his team are truly incredible and again, I HIGHLY recommend them.
By:
Dan Campbell
on
Meents Law, P.C.
I highly recommend Meents Law. I have worked closely with Allison and Frank on numerous real estate transactions along with rental/leasing agreements and estate planning. I relocated out of Illinois, but still own property and assets there. For the last 6 years I was able to trust Meents Law in representing me for legal needs and closing on properties on my behalf. For me, not having to travel back to IL. and know that I can trust someone to support my business needs is priceless!